Homestead Streetside Gallery
Discover the adventure of taking an unknown turn—and check out some great local art along the way.
Homestead Streetside Gallery
Rivers of Steel Arts and Steel Valley Arts Council invite you to take a walk around the Homestead neighborhood to view a series of temporary murals and paintings created by local artists from across the Pittsburgh region.  These colorful gestures, ranging in size from the intimate scale of a poster to the impact of a full wall, can be found on the sides of buildings and in the windows of shops throughout Seventh, Eighth, and Ninth Avenues.  We invite you to explore a part of Homestead you have not yet visited, grab some take-out, and see familiar places in a new way!
During this challenging period of social distancing, Rivers of Steel remains committed to strengthening our relationship with the community by showcasing the unique people and experiences that can be found throughout the Mon Valley Creative Corridor. We hope these streets can be a source of comfort, and strength.  But most of all, we hope you will slow down to smell the flowers, visit the Homestead Streetside Gallery, and take a moment to discover some of the local small businesses that make this neighborhood unique.
Look for these to begin appearing in Homestead the first week of September.  Mark your calendars for Labor Day Weekend to come check them out!
#Streetside15120 Challenge
Help Rivers of Steel spread the word about the Homestead Streetside Gallery.  When you do, you could win a prize basket worth over $200!
Here's how:
Take a walk through Homestead and photograph these artworks for yourself
Upload the images to Instagram with the hashtag #Streetside15120
Make sure to follow Rivers of Steel on IG, too
A winner will be chosen at random from entries submitted between October 21 and 31, 2020.  The winning entry will be notified via Instagram on November 2. No purchase is necessary. Open to U.S. residents 21 and over only. This promotion is not sponsored by Instagram, etc.
Giveaway package contains the following:
Two Industrial Tour of the Carrie Blast Furnaces tickets – valid 2021 season
Two Doodle Bowl Experience tickets – valid 2021 season
Rivers of Steel Facemask
Festival of Combustion T-shirt
Cast Aluminum Bottle Opener
$25 Coupon for Duke's Upper Deck Café
Graffiti Arts Coloring Book
Alloy Pittsburgh Catalogue
Assorted Industrial Poster Magnets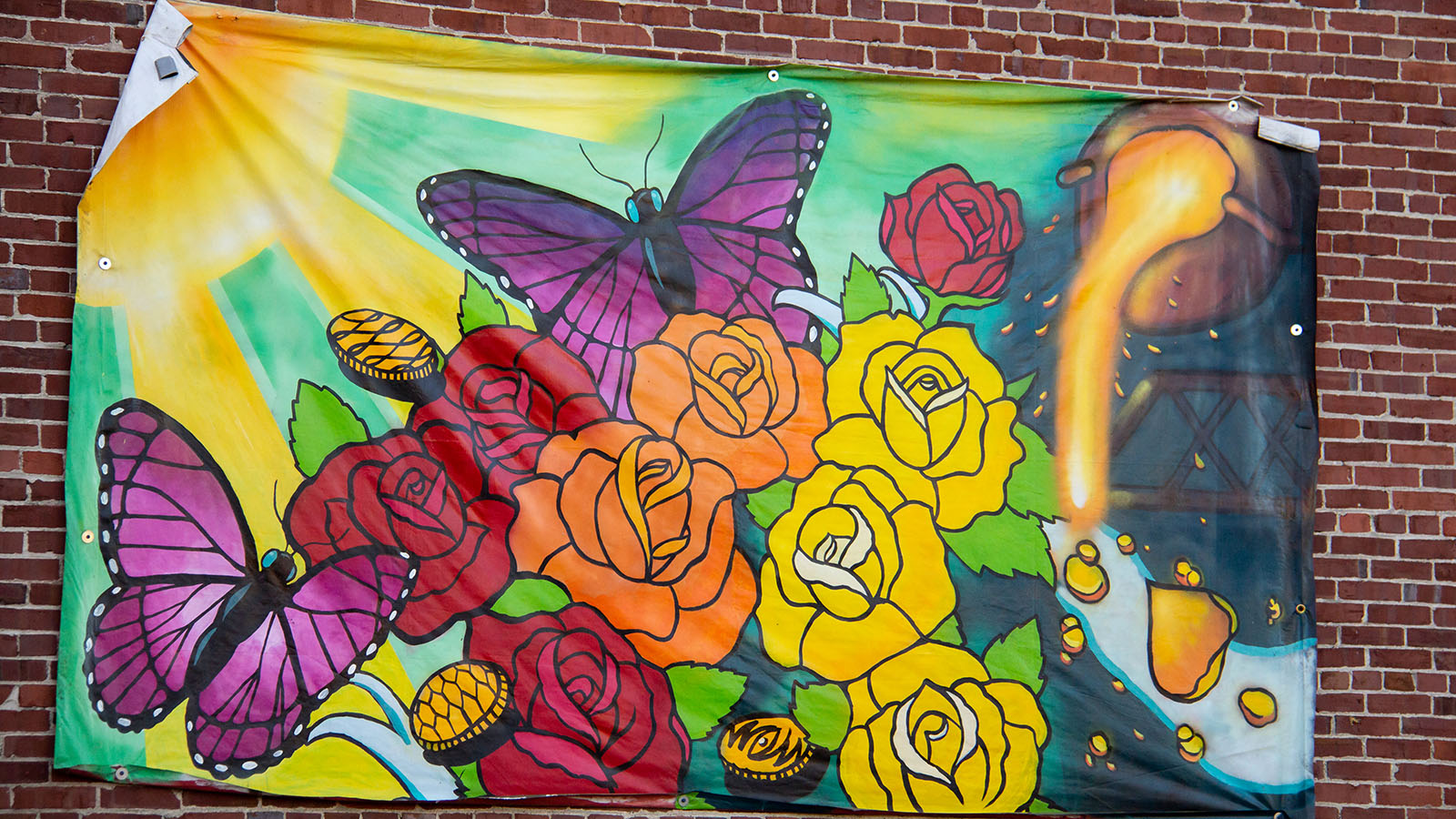 Learn more about the events
such as tours, workshops, and festivals happening at each unique attraction.