Trails
After the decline of the steel-making in southwestern Pennsylvania, Rivers of Steel worked to restore, protect, and enhance the land and water resources of the region. Building trails along riverfronts and old railroad corridors and constructing river landings has allowed the Heritage Area to capitalize on the wealth of natural resources this region offers to residents and visitors.
Trail guide maps and information are available at the following websites:
Youghiogheny River Trail Council
The Historic Pump House is a trailhead of the Great Allegheny Passage as it passes through Mon Valley. Rivers of Steel welcomes cyclists to the property to enjoy bike-amenities such as restrooms in the nearby Water Tower, bike racks, benches and picnic tables. All parking is at your own risk. Rivers of Steel is not responsible for damage or theft to vehicles or vehicle contents. Questions? Contact trailhead@riversofsteel.com.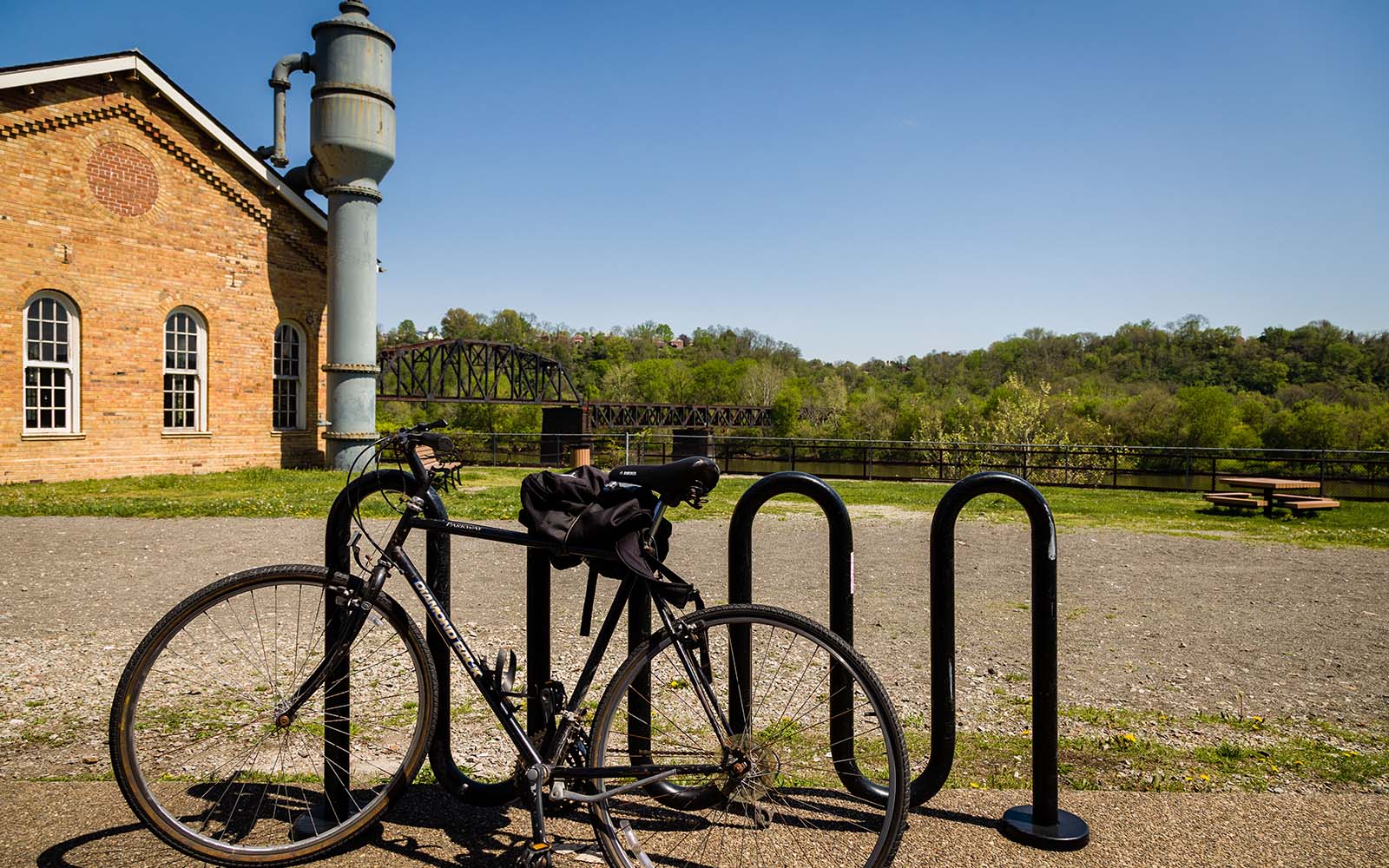 Bike Rack at the Pump House 
Learn More About Rivers of Steel's attractions
that showcase the artistry and innovation of our region's rich heritage.