Artistry. Industry. Innovation.
Showcasing the artistry and innovation of southwestern Pennsylvania's industrial and cultural heritage by fostering dynamic initiatives and transformative experiences
Experience Rivers of Steel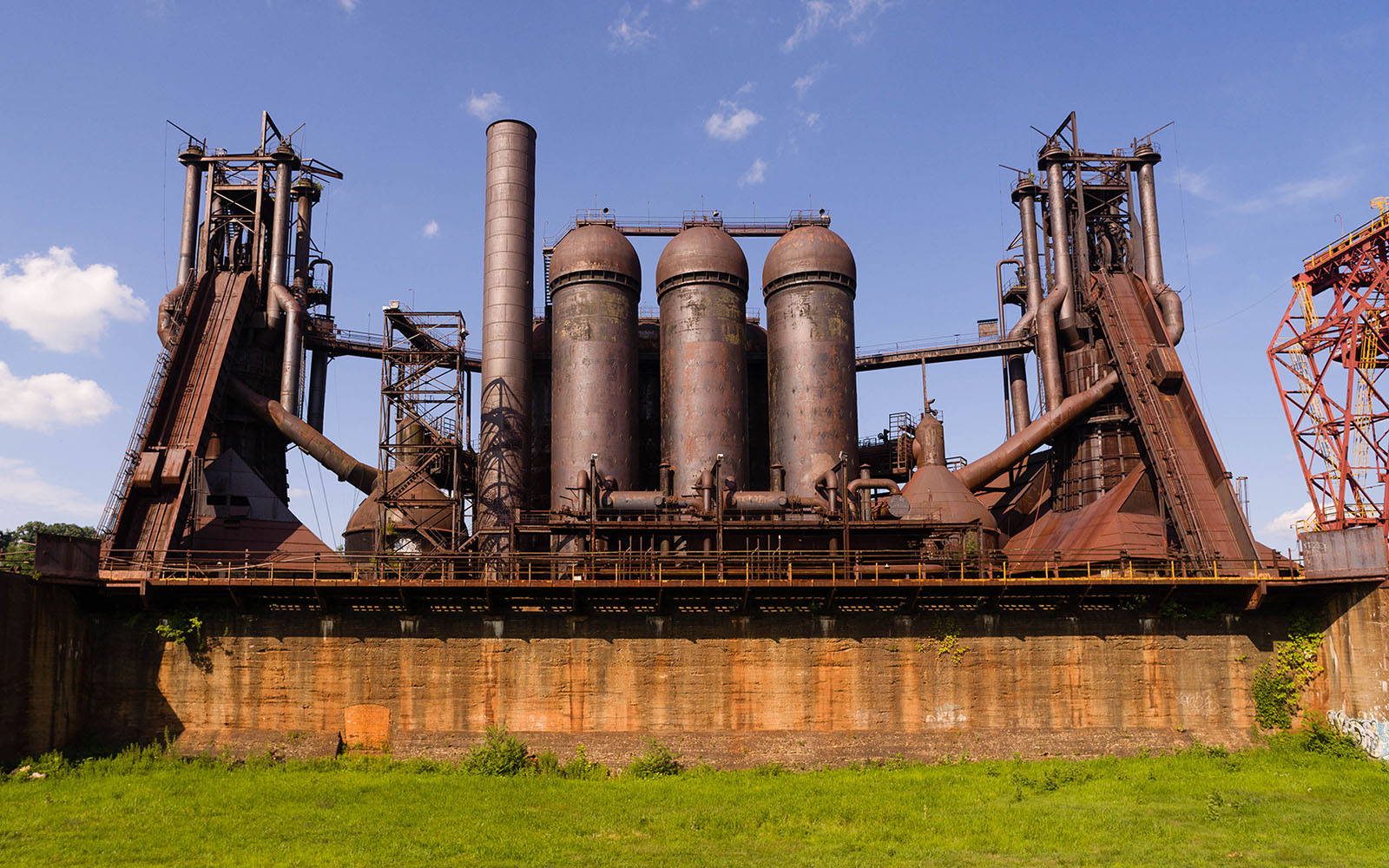 Tours, workshops, special events—there is always something fresh to do with Rivers of Steel!
Connect with Pittsburgh's steel industry heritage on this guided tour of this National Historic Landmark!
Step back in time to the early 1900s and discover the artistry of handcrafted manufacturing!
Experience a drive-in like no other! With the Carrie Blast Furnaces as your backdrop and a lineup of can't-miss features, the stage is set for summer fun!
Sign up for a photography session and take inspiration from the wide vistas or the delicate details. Choose your own adventure on this photo safari!
Carve and cast your own aluminum decorative bowl! Sign up for the Doodle Bowl Experience.
Journey up the Monongahela River and hear the stories about how this mighty river helped to shape Pittsburgh's early commercial and industrial success, helping to define the city we have today!
Attractions
Visit, learn, and experience all five of the Rivers of Steel attractions that showcase the artistry and innovation of our region's rich heritage.
Docked on Pittsburgh's North Shore, an excursion on Explorer offers unparalleled opportunities to experience the beauty and history of Pittsburgh from its majestic rivers.
Site of the 1892 Battle of Homestead and a key part of the U.S. Steel Homestead Steel Works
This time capsule of America's industrial heritage embodies the "can-do" spirit of early 20th-century craftsmen.
The Bost Building serves as the Visitors' Center for the Rivers of Steel National Heritage Area and offers exhibits on the region's industrial and cultural heritage.
Alloy Pittsburgh 2021 artists tour the Carrie Blast Furnaces, April, 2021. Rivers of Steel Announces Alloy Pittsburgh 2021 Artists New this year: Community-based Artist Residencies Homestead, PA (April 29, 2021)—Rivers…
Functional ceramics by Mary Martin, a member of the Women of Visions artists collaborative. Heritage Highlights Rivers of Steel's Heritage Arts program strives to represent the region's diverse cultural heritage,…