Artistry. Industry. Innovation.
Showcasing the artistry and innovation of southwestern Pennsylvania's industrial and cultural heritage by fostering dynamic initiatives and transformative experiences
Experience Rivers of Steel
In compliance with Governor Wolf's mandatory shutdown of non-essential businesses, Rivers of Steel will be closed at least through March 31.  Any and all programs during this time are considered cancelled and public access to all five sites—including the Bost Building, Pump House, Carrie Blast Furnaces, the Explorer Riverboat, and the W.A. Young & Sons Foundry and Machine Shop—is prohibited. If you have specific concerns about a program or project, contact the appropriate staff person by email or phone.  Additionally, the Annual Hammer-In Festival at the Machine Shop on April 18 is cancelled, as it would be considered a large gathering. Stay tuned for further updates as the situation evolves.  Thank you for your interest in and support of Rivers of Steel. We value our community and hope that you are all doing what you can to take care of yourself and your loved ones.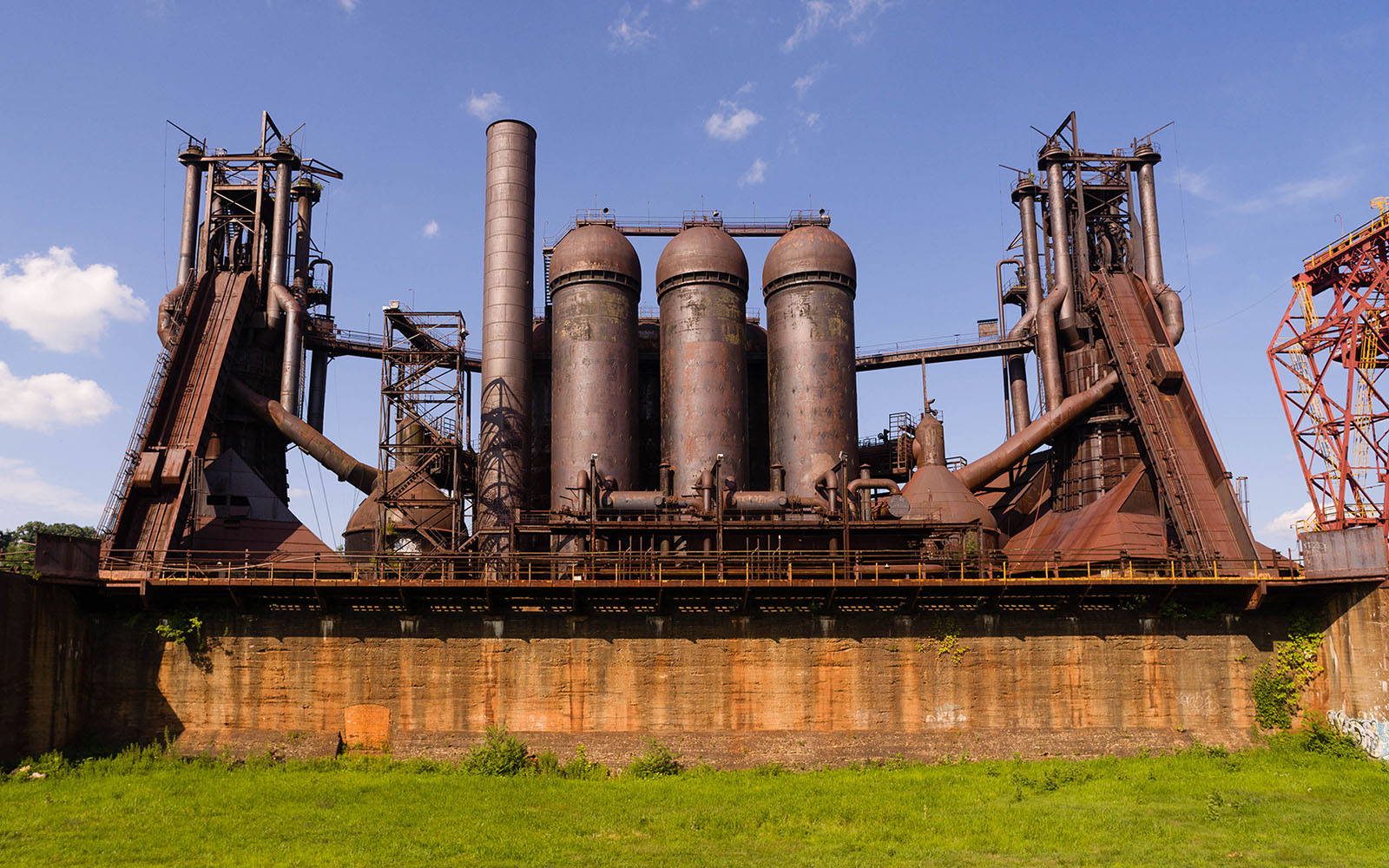 Tours, workshops, special events—there is always something fresh to do with Rivers of Steel!
Created by artist Lorraine Vullo in 2009, the Homestead Labyrinth at the Pump House was created to be a meditative journey that memorializes those who died on the site during the 1892 Battle of Homestead.
Step back in time to the early 1900s and discover the artistry of handcrafted manufacturing.
Visit our current exhibitions—"The Great Steel Strike of 1919" and "From the Vault: Staff Picks from the Rivers of Steel Archives."
Attractions
Visit, learn, and experience all five of the Rivers of Steel attractions that showcase the artistry and innovation of our region's rich heritage.
Docked on Pittsburgh's North Shore, an excursion on Explorer offers unparalleled opportunities to experience the beauty and history of Pittsburgh from its majestic rivers.
Site of the 1982 Battle of Homestead and a key part of the U.S. Steel Homestead Steel Works
This time capsule of America's industrial heritage embodies the "can-do" spirit of early 20th-century craftsmen.
The Bost Building serves as the Visitors' Center for the Rivers of Steel National Heritage Area and offers exhibits on the region's industrial and cultural heritage.
As the situation with COVID-19 continues to evolve, Rivers of Steel is committed to do our part in to help slow the spread of the virus. Therefore, the Bost Building…
Rivers of Steel to Receive Grant from the National Endowment for the Arts Homestead, PA (January 15, 2020)—Rivers of Steel has been approved for a $35,000 Art Works grant from…