Artistry. Industry. Innovation.
Showcasing the artistry and innovation of southwestern Pennsylvania's industrial and cultural heritage by fostering dynamic initiatives and transformative experiences
Experience Rivers of Steel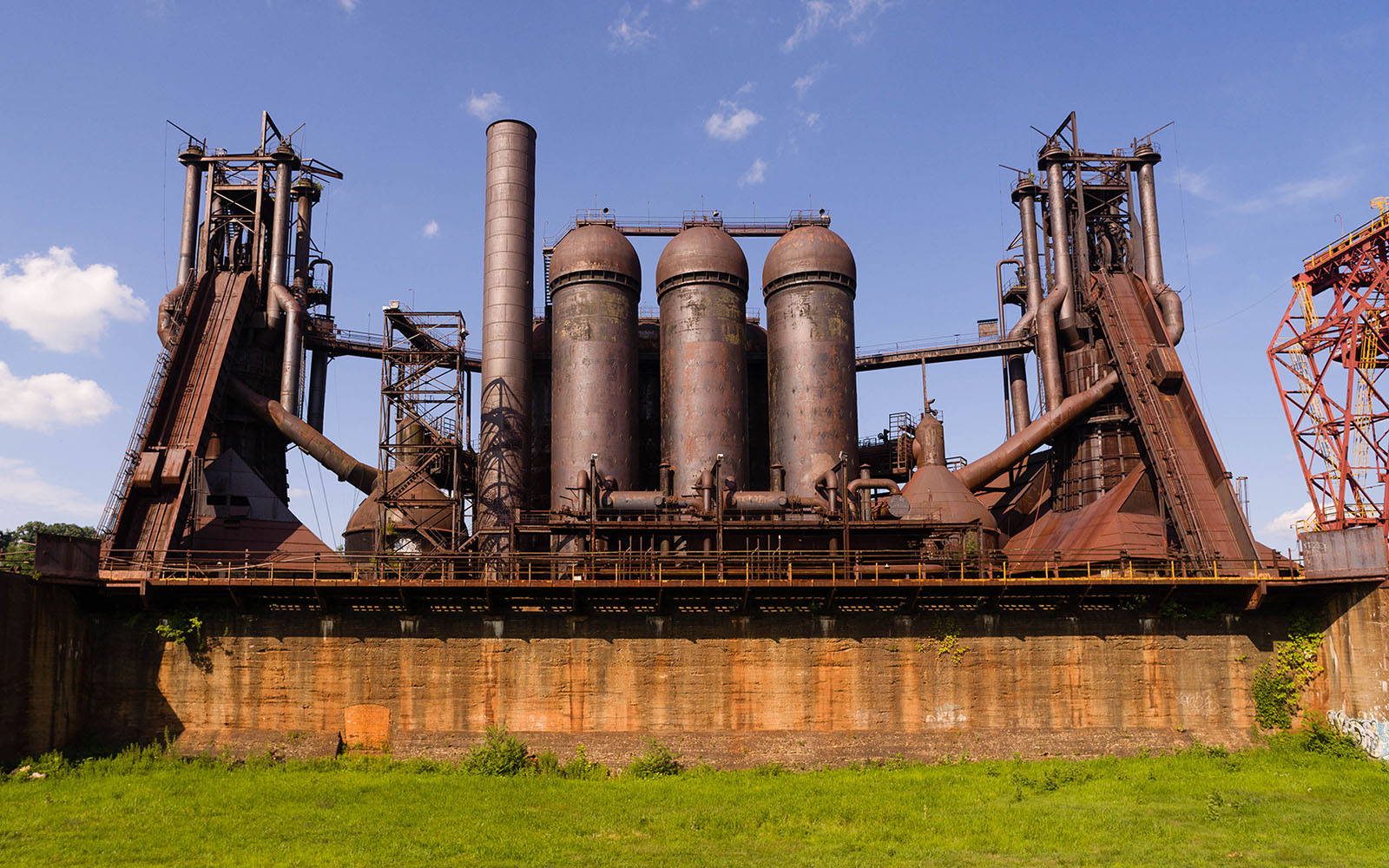 Tours, workshops, special events—there is always something fresh to do with Rivers of Steel!
Join author Ryan C. Brown on November 2 at 1:00 pm for a discussion on the events of 1919, the conditions which led to violent conflict, and the legacy of union organizing in the early 20th century.
Step back in time to the early 1900s and discover the artistry of handcrafted manufacturing.
Visit our current exhibitions—"The Great Steel Strike of 1919" and "From the Vault: Staff Picks from the Rivers of Steel Archives."
Attractions
Visit, learn, and experience all five of the Rivers of Steel attractions that showcase the artistry and innovation of our region's rich heritage.
Docked on Pittsburgh's North Shore, an excursion on Explorer offers unparalleled opportunities to experience the beauty and history of Pittsburgh from its majestic rivers.
Site of the 1982 Battle of Homestead and a key part of the U.S. Steel Homestead Steel Works
This time capsule of America's industrial heritage embodies the "can-do" spirit of early 20th-century craftsmen.
The Bost Building serves as the Visitors' Center for the Rivers of Steel National Heritage Area and offers exhibits on the region's industrial and cultural heritage.
Earlier this month, the Explorer riverboat journeyed up the Monongahela River to the town of New Eagle, docking at Tubby Hall Park for a month-long residency in the Mon River…
Festival of Combustion sizzles with headline bands, extended hours, fireworks finale Homestead, PA (August 15, 2019)— Rivers of Steel and 91.3 WYEP present the Festival of Combustion, Rivers of Steel's…