Artistry. Industry. Innovation.
Showcasing the artistry and innovation of southwestern Pennsylvania's industrial and cultural heritage by fostering dynamic initiatives and transformative experiences
Experience Rivers of Steel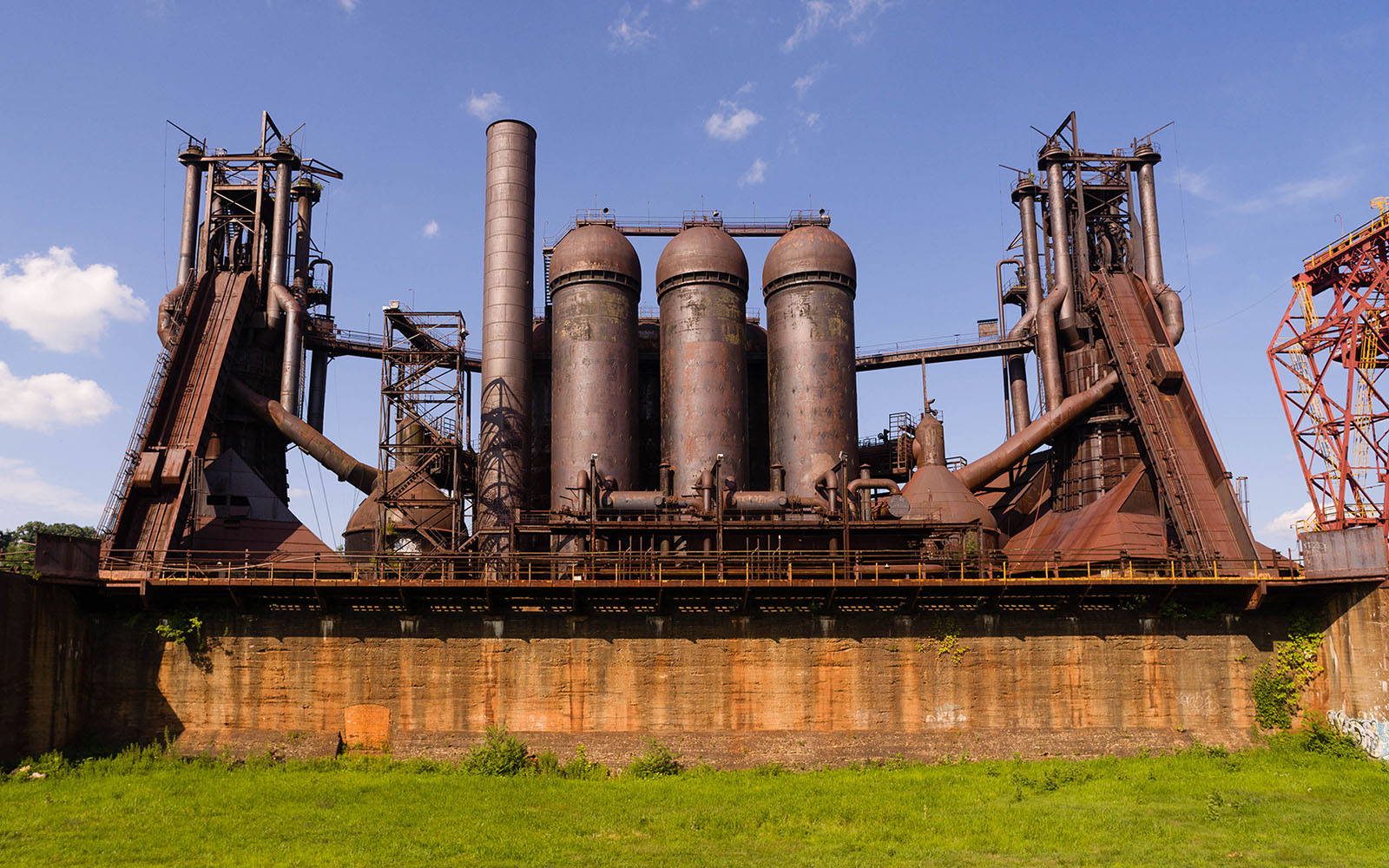 Tours, workshops, special events—there is always something fresh to do with Rivers of Steel!
Rivers of Steel presents the Homestead First Fridays Arts and Entertainment Series, featuring live music, performances, art exhibitions and installations, axe-throwing, open studios, craft beer food and drink specials, and more!
Discover how nature has reclaimed a post-industrial landscape on a botanist-led tour of the wild gardens and grounds on the Carrie Blast Furnaces site.
Join Rivers of Steel in celebrating industrial arts and American crafts at the Carrie Blast Furnaces. Showcasing the creativity and innovation our region's artists, makers, and builders.
Pittsburgh has a legacy of innovation! Discover how the region evolved to become the vibrant and tech-forward city it is today on this 90-minute riverboat sightseeing tour. Proceeds support STEM education programs.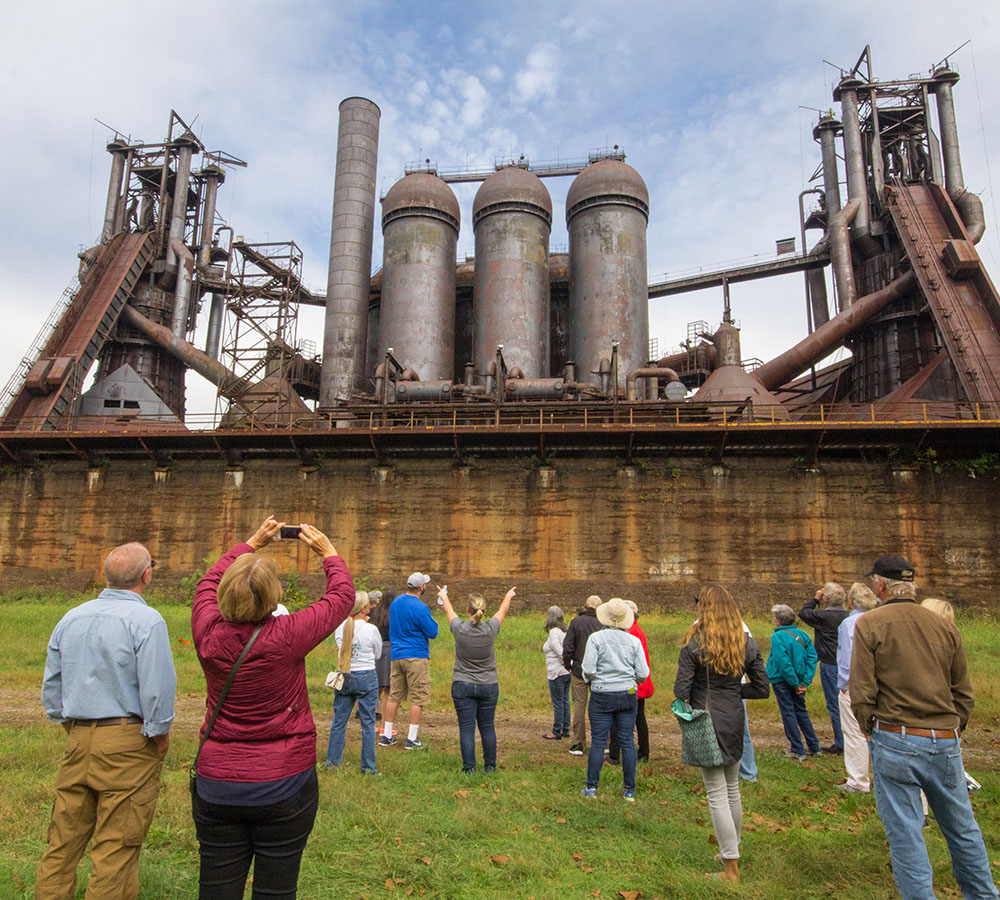 Connect with Pittsburgh's steel industry heritage on this guided tour of the Carrie Blast Furnaces National Historic Landmark. Tours highlight the site's iron-making technology, its workers, and their culture.
Take an insider's tour of the Carrie Blast Furnaces. Discover for yourself how this post-industrial site has been—and continues to be—a creative muse for so many…and meet the famous deer sculpture that set it in motion!
Attractions
Visit, learn, and experience all five of the Rivers of Steel attractions that showcase the artistry and innovation of our region's rich heritage.
Docked on Pittsburgh's North Shore, an excursion on Explorer offers unparalleled opportunities to experience the beauty and history of Pittsburgh from its majestic rivers.
Site of the 1982 Battle of Homestead and a key part of the U.S. Steel Homestead Steel Works
This time capsule of America's industrial heritage embodies the "can-do" spirit of early 20th-century craftsmen.
The Bost Building serves as the Visitors' Center for the Rivers of Steel National Heritage Area and offers exhibits on the region's industrial and cultural heritage.
Historically Evocative Artist Valery Lyman has long been drawn to places around the country that are, as she puts it, "historically evocative." And in her opinion, Pittsburgh and its surrounding…
Festival of Combustion sizzles with headline bands, extended hours, fireworks finale Homestead, PA (August 15, 2019)— Rivers of Steel and 91.3 WYEP present the Festival of Combustion, Rivers of Steel's…