Artistry. Industry. Innovation.
Showcasing the artistry and innovation of southwestern Pennsylvania's industrial and cultural heritage by fostering dynamic initiatives and transformative experiences
Experience Rivers of Steel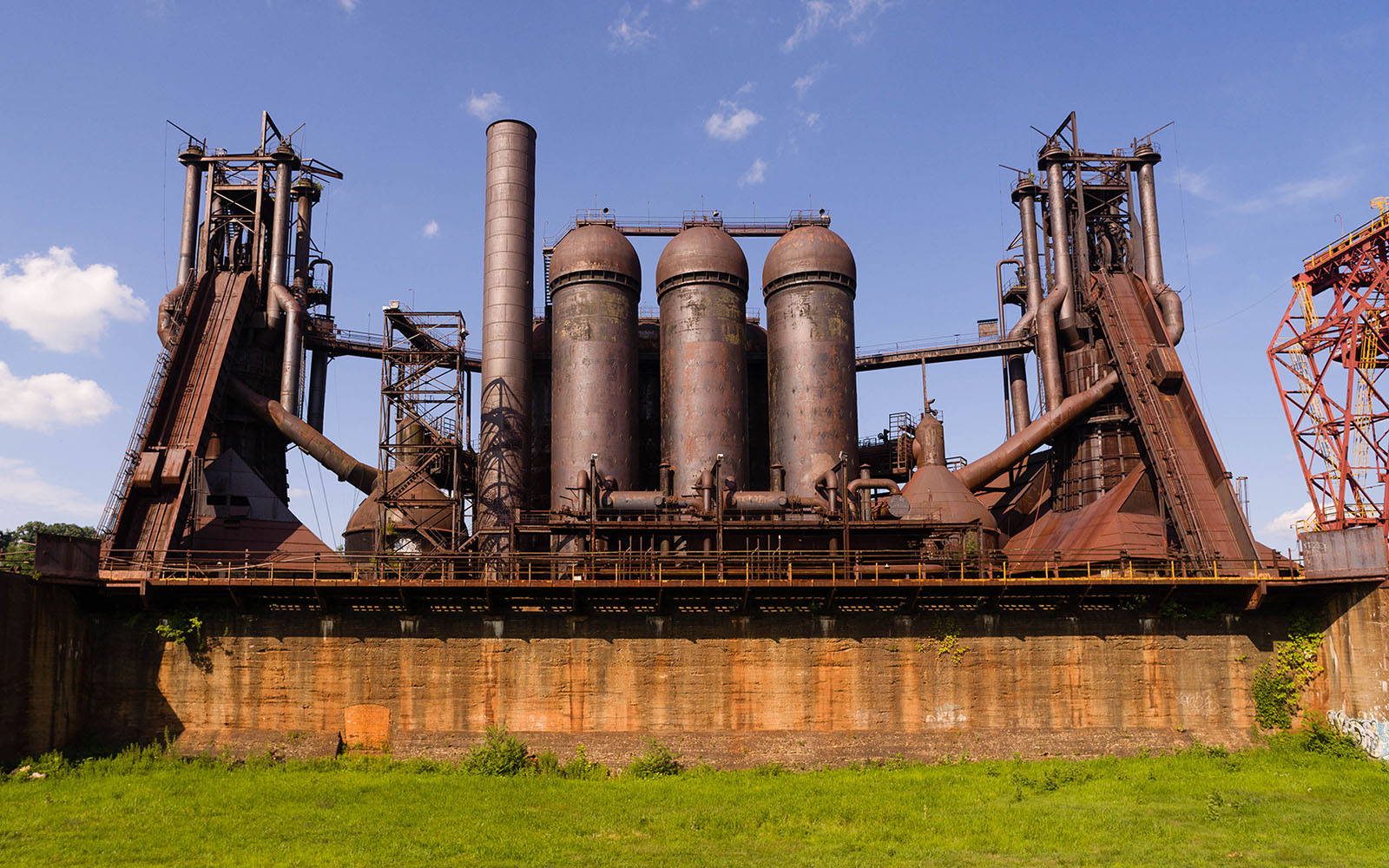 Tours, workshops, special events—there is always something fresh to do with Rivers of Steel!
Stop by the historic Pump House in Munhall. Walk the labyrinth, view public art, and learn about it's place in our region's labor history!
Enjoy Rivers of Steel Student Programs at home or in your virtual classrooms!
Step back in time to the early 1900s and discover the artistry of handcrafted manufacturing at the W.A. Young & Sons Foundry and Machine Shop, a National Historic Landmark.
Attractions
Visit, learn, and experience all five of the Rivers of Steel attractions that showcase the artistry and innovation of our region's rich heritage.
Docked on Pittsburgh's North Shore, an excursion on Explorer offers unparalleled opportunities to experience the beauty and history of Pittsburgh from its majestic rivers.
Site of the 1892 Battle of Homestead and a key part of the U.S. Steel Homestead Steel Works
This time capsule of America's industrial heritage embodies the "can-do" spirit of early 20th-century craftsmen.
The Bost Building serves as the Visitors' Center for the Rivers of Steel National Heritage Area and offers exhibits on the region's industrial and cultural heritage.
Rivers of Steel Awards Nine Mini-Grants Funding for local nonprofits provides $60,000 for heritage tourism, community development, and placemaking initiatives Homestead, PA (February 3, 2021)—Rivers of Steel recently awarded…
Rivers of Steel is Reopening More Attractions In mid-June Rivers of Steel resumed tours and workshops at the Carrie Blast Furnaces. Not only have these programs been well attended, guests…
Drag Queen Story Hour with Akasha Van Cartier Heritage Highlights Rivers of Steel's Heritage Arts program strives to represent the region's diverse cultural heritage, from ethnic customs and occupational traditions…