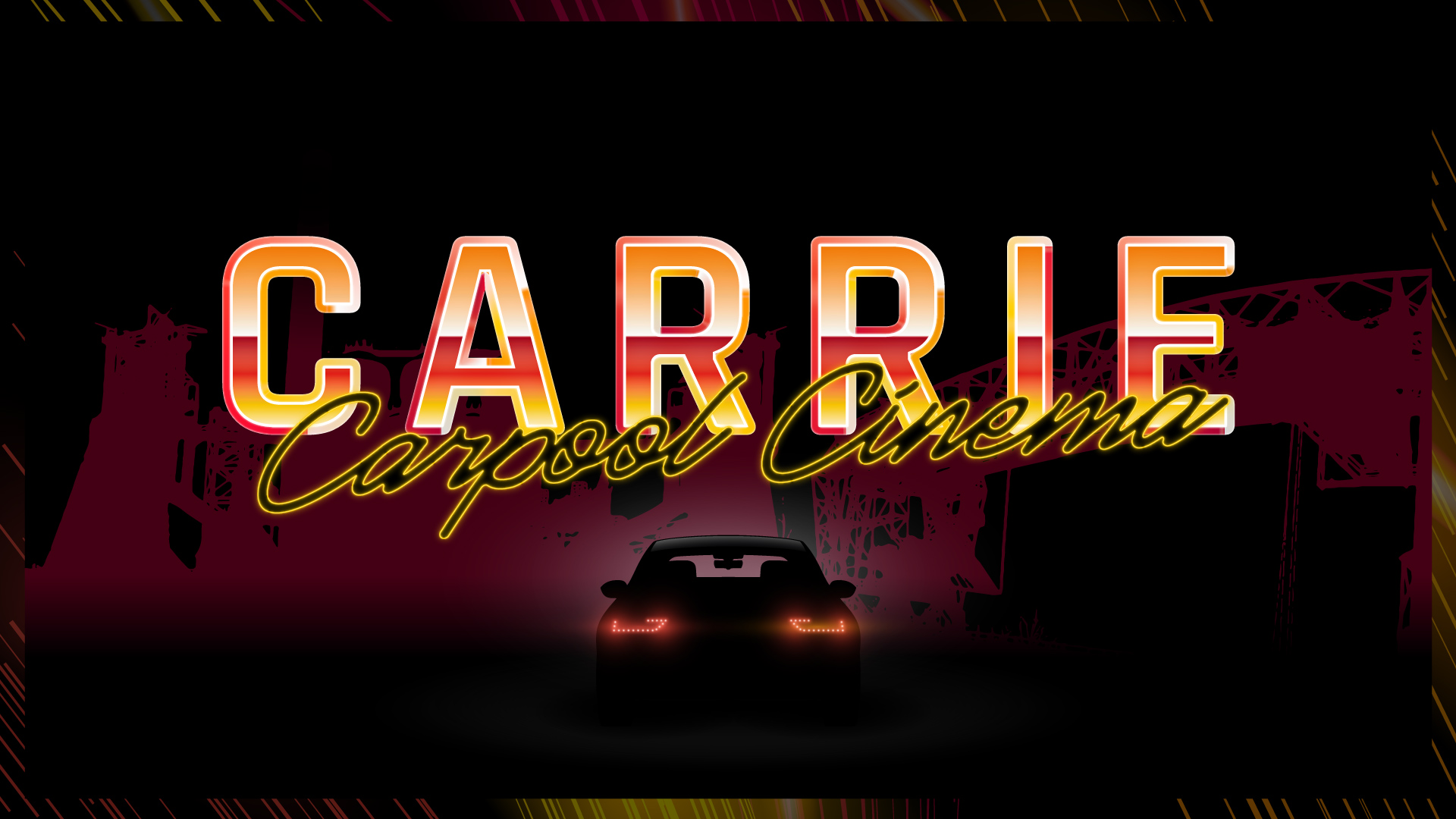 Rivers of Steel Presents Double Feature Movie Screenings at the Carrie Blast Furnaces
Homestead, PA (July 7, 2020)—Rivers of Steel is excited to announce new programming at the Carrie Blast Furnaces—the Carrie Carpool Cinema. This drive-in movie-style experience offers a double feature of curated films, along with mini-tours of the National Historic Landmark site and concessions for purchase.
The series begins on July 24 and 25 with four films shot in and around Pittsburgh. The premiere event on July 24 features the classic Pittsburgh film, Flashdance, followed up Out of the Furnace, which includes scenes shot at the Carrie Blast Furnaces. The following evening, July 25, movie-goers can take in Perks of Being a Wallflower, followed by Kingpin.
The rest of the series will offer double features that are also thematically linked. August 28 and 29 will feature family-friendly films from the 1980s, while September 19 and 20 will highlight movies that have music as a central theme. Classic horror films will be on the bill for October 16 and 17, and cult classics will close out the 2020 season on November 6 and 7. Specific titles will be announced approximately one month before each showing.
Pricing is $10 for adults and $7 for children ages 4 through 17. For July 24 and 25, the site will open at 7:30 p.m. with the first film to follow at 9:00 p.m. Mini-tours of the site are available for purchase at $10 / person. The 45-minute tours will begin at 8:00 p.m. Times will be adjusted for sunset throughout the season.  Concessions by Iron Oven Catering, in partnership with Rogue BBQ, will also be available for purchase.
Outside of the vehicles, social distancing protocols will be in place for the safety of guests and staff, including mandatory masks, available hand-washing stations and hand sanitizer, and marked directional flow with six-feet spacing, among other cautionary considerations.
Tickets are available at https://riversofsteel.com/experiences/carrie-carpool-cinema.
About Rivers of Steel
Founded on the principles of heritage development, community partnership, and a reverence for the region's natural and shared resources, Rivers of Steel strengthens the economic and cultural fabric of western Pennsylvania by fostering dynamic initiatives and transformative experiences.
Rivers of Steel showcases the artistry and innovation of our region's industrial and cultural heritage through its historical and 21st-century attractions―offering unique experiences via tours, workshops, exhibitions, festivals, and more. Behind the scenes, Rivers of Steel supports economic revitalization—working at the grassroots level to deepen community partnerships, promote heritage tourism, and preserve local recreational and cultural resources for future generations.
About the Carrie Blast Furnaces
Once part of legendary U.S. Steel Homestead Steel Works, the Carrie Blast Furnaces are a vestige of Pittsburgh's 20th-century domination of the steel industry. In 2006, Blast Furnaces #6 & #7 were declared a National Historic Landmark. Today, visitors to the site can connect with the region's industrial and cultural past through a myriad of public tours and programs offered by Rivers of Steel.
Contact Carly McCoy at 412.464.4020, ext. 243 or by emailing cmccoy@riversofsteel.com.
Rivers of Steel | The Bost Building, 623 East Eighth Avenue, Homestead PA 15120
riversofsteel.com
###