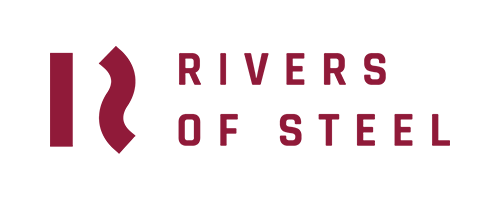 Join the Team!
Rivers of Steel is excited to announce that we are hiring for two new part-time positions—an Administrative Services Coordinator and Special Events Coordinator.
The
Special Events Coordinator
will serve as the primary point of contact during facility rentals and special events primarily at the historic Pump House at the Waterfront; Bost Building National Historic Landmark in Homestead; and Carrie Blast Furnaces National Historic Landmark in Swissvale. Customer service, building management, overseeing event set up/tear down among other duties. Strong attention to detail and ability to work evenings, weekends, and holidays.
The
Administration Services Coordinator
will assist with
many of the day-to-day functions of the office, the staff, and the visitors and patrons of the organization. Customer service, scheduling, admin support among other duties. Strong attention to detail and accuracy. Proficient with Microsoft Office and data entry experience.
Application Instructions
Required application materials include, 1) a letter of application specifically addressing the job requirements and outlines qualifications; 2) a current resume; and, 3) a list of three professional references.  All required application materials must be sent electronically to:
Applications will be accepted until the position is filled; however, applications received on or before July 15, 2021, will receive priority consideration. Only applicants most closely qualified for the position will be contacted for an interview.
Rivers of Steel is an equal opportunity employer and does not discriminate in hiring, transferring, promoting, terminating, paying, training, benefits or any other actions affecting employees. Rivers of Steel does not make any personnel decisions based on an employee's race, color, sex, age, national origin, religion, ancestry, marital status, veteran's status, non-job related disability or handicap, or other prohibited criteria as these terms are used under applicable law. Rivers of Steel abides by applicable federal, state, and local laws that govern human rights in the employment process.