Rivers of Steel Heritage Tours
Pittsburgh & Western Pennsylvania Receptive Travel Services

& Heritage Attractions
Rivers of Steel Experiences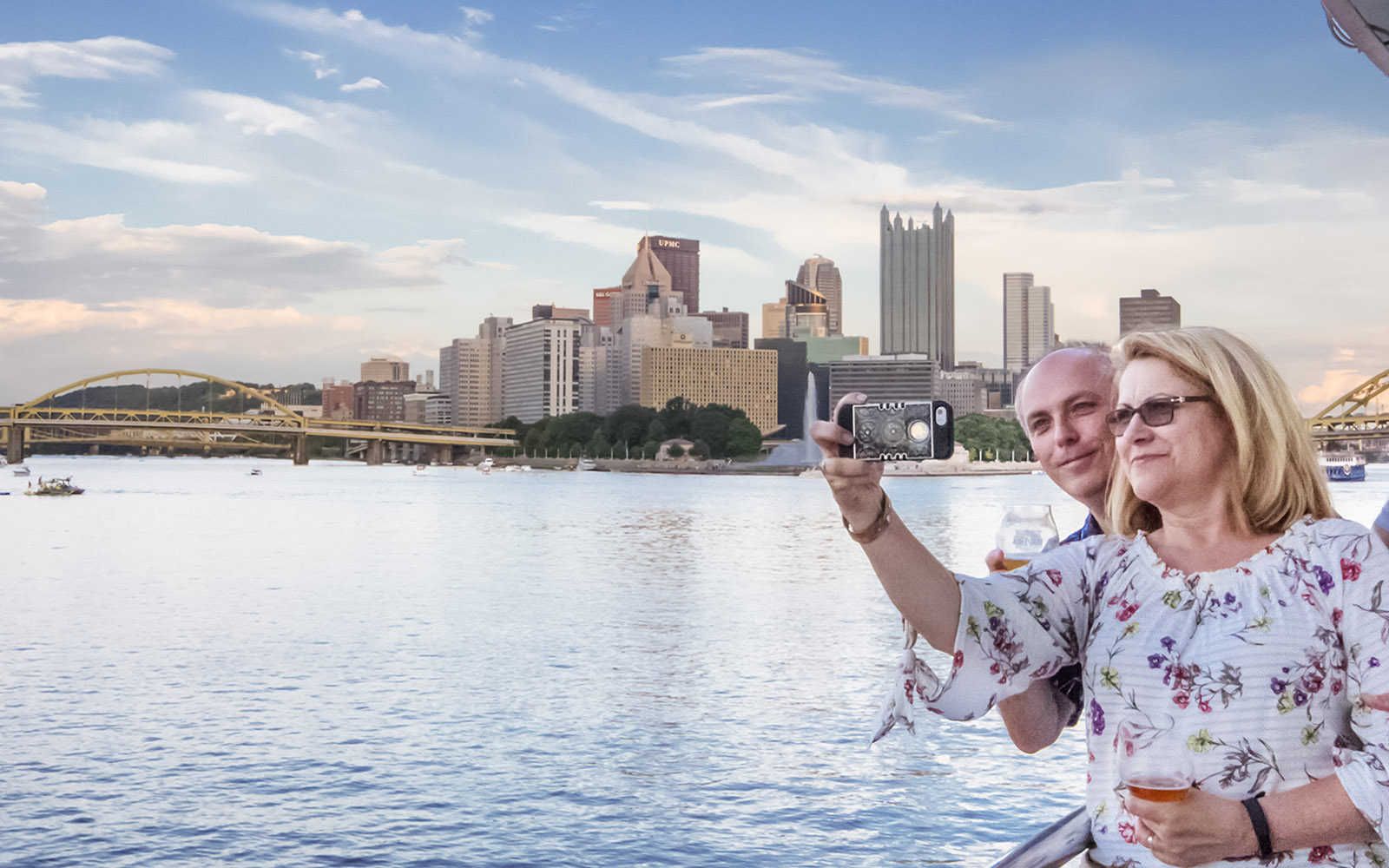 With affordable pricing, expert local step-on guides, and one-stop logistics,
Rivers of Steel's receptive travel services help with your itinerary design and offer exclusive experiences for your clients.
Want to know why travel writers have piled their praises on Pittsburgh, calling it "America's most underrated city," (Harper's Bazaar), "the next big thing," (Andrew Zimmern), and "the coolest American city you haven't been to," (Huffington Post)? These tours will immerse you in everything that this vibrant and storied city has to offer!
Each evolution of the Pittsburgh region has added to its rich history and culture, making it a destination filled with educational and inspirational travel experiences today.
Whether you plan to hub and spoke from Pittsburgh, or want to settle in to one of the many unique small towns in the region, Southwestern Pennsylvania is a place like no other.
These tours celebrate the big names and everyday people who've shaped the Pittsburgh region into the place it is today.
Winter, Spring, Summer or Fall, the Pittsburgh region has it all! These tours embrace the beauty of all four seasons.
Student travel in the Pittsburgh region delivers vibrant, memorable experiences in an affordable and accessible setting, where there is always something more to explore. The region is rich in history, renowned for its cultural & performance venues, and at the forefront of the tech industry.
Attractions
Visit, learn, and experience all five of the Rivers of Steel attractions that showcase the artistry and innovation of our region's rich heritage.
Docked on Pittsburgh's North Shore, an excursion on Explorer offers unparalleled opportunities to experience the beauty and history of Pittsburgh from its majestic rivers.
Site of the 1892 Battle of Homestead and a key part of the U.S. Steel Homestead Steel Works
This time capsule of America's industrial heritage embodies the "can-do" spirit of early 20th-century craftsmen.
The Bost Building serves as the Visitors' Center for the Rivers of Steel National Heritage Area and offers exhibits on the region's industrial and cultural heritage.
"While Pittsburgh is a blue-collar town at heart, it's much more elegant than many visitors might expect. And there's plenty for culture vultures, too.

- National Geographic UK

2019 Cool List (#3)