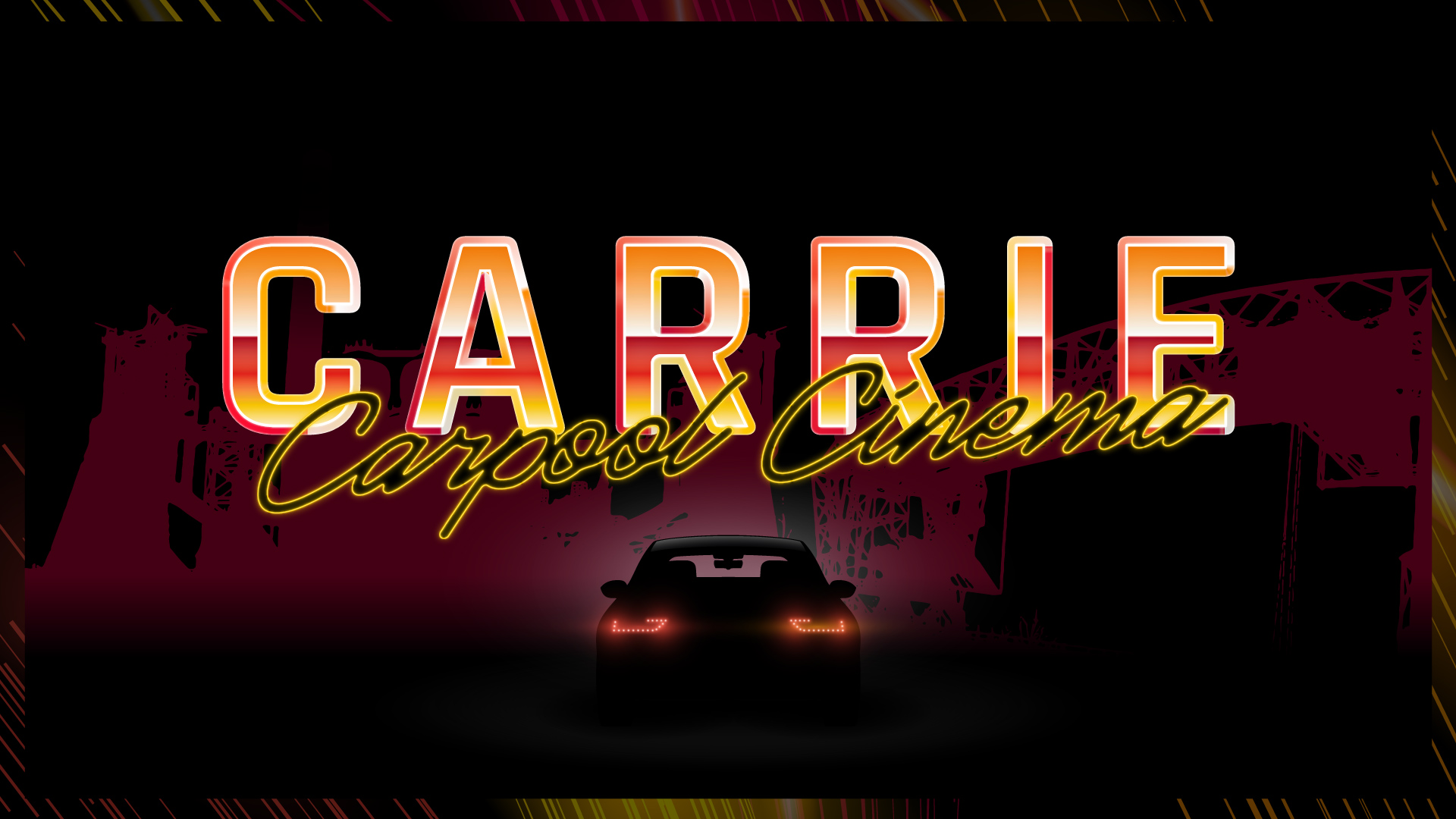 Rivers of Steel Announces the 2021 Schedule of Movie Screenings at the Carrie Blast Furnaces
Homestead, PA (March 25, 2021)—Rivers of Steel is excited to announce the return of the Carrie Carpool Cinema at the Carrie Blast Furnaces. This drive-in movie-style experience offers curated films, along with coordinated programmatic activities, mini-tours of the National Historic Landmark site, and concessions for purchase.
The series, which will run one weekend a month April through October, offers themed feature films paired with complementary program activities or preview shorts.
On April 16 and 17, the series starts with films shot in and around Pittsburgh. Friday's feature is Fences. The Dark Knight Rises will be the main event on Saturday. Short films by Braddock filmmaker Tony Buba will be screened as a preview to both features.
May 21 and 22 offer up a pair of samurai movies with Jim Jarmusch's Ghost Dog: the Way of the Samurai on Friday and the film Shogun Assassin on Saturday. Building off the intersectionality of cultures in Ghost Dog, the pre-film activities embrace the culture of street art with live graffiti painting and a DJ set on both nights, while mini-tours also highlight the murals and graffiti artworks at the Carrie Blast Furnaces.
Highlights of coordinated programmatic activities include a Hot Metal Happening in July and a post-film ghost tour in October.
Feature film tiles for the full series are listed at https://riversofsteel.com/carrie-carpool-cinema. Tickets are available now.
Pricing is $12 for adults and $8 for children ages 4 through 17; $3 from each ticket purchased directly supports the conservation of this National Historic Landmark.
For opening weekend, the site will open at 7:00 p.m. with the first film to follow at 8:30 p.m. Mini-tours of the site are available for purchase at $10 / person. The 45-minute tours will begin at 7:30 p.m. Times will be adjusted for sunset throughout the season.  Sweet & savory concessions by the Fudge Farm food truck will also be available for purchase this season.
Outside of the vehicles, social distancing protocols will be in place for the safety of guests and staff, following the most recent recommendations by the CDC and the Commonwealth of Pennsylvania.
About Rivers of Steel
Founded on the principles of heritage development, community partnership, and a reverence for the region's natural and shared resources, Rivers of Steel strengthens the economic and cultural fabric of western Pennsylvania by fostering dynamic initiatives and transformative experiences.
Rivers of Steel showcases the artistry and innovation of our region's industrial and cultural heritage through its historical and 21st-century attractions―offering unique experiences via tours, workshops, exhibitions, festivals, and more. Behind the scenes, Rivers of Steel supports economic revitalization—working at the grassroots level to deepen community partnerships, promote heritage tourism, and preserve local recreational and cultural resources for future generations.
About the Carrie Blast Furnaces
Once part of legendary U.S. Steel Homestead Steel Works, the Carrie Blast Furnaces are a vestige of Pittsburgh's 20th-century domination of the steel industry. In 2006, Blast Furnaces #6 & #7 were declared a National Historic Landmark. Today, visitors to the site can connect with the region's industrial and cultural past through a myriad of public tours and programs offered by Rivers of Steel.
Contact Carly McCoy at 412.464.4020, ext. 243 or by emailing cmccoy@riversofsteel.com.
Rivers of Steel | The Bost Building, 623 East Eighth Avenue, Homestead PA 15120
riversofsteel.com
###