Summer is officially here this Friday, and we've got some seriously amazing events lined up in the next two weeks that you don't want to miss out on.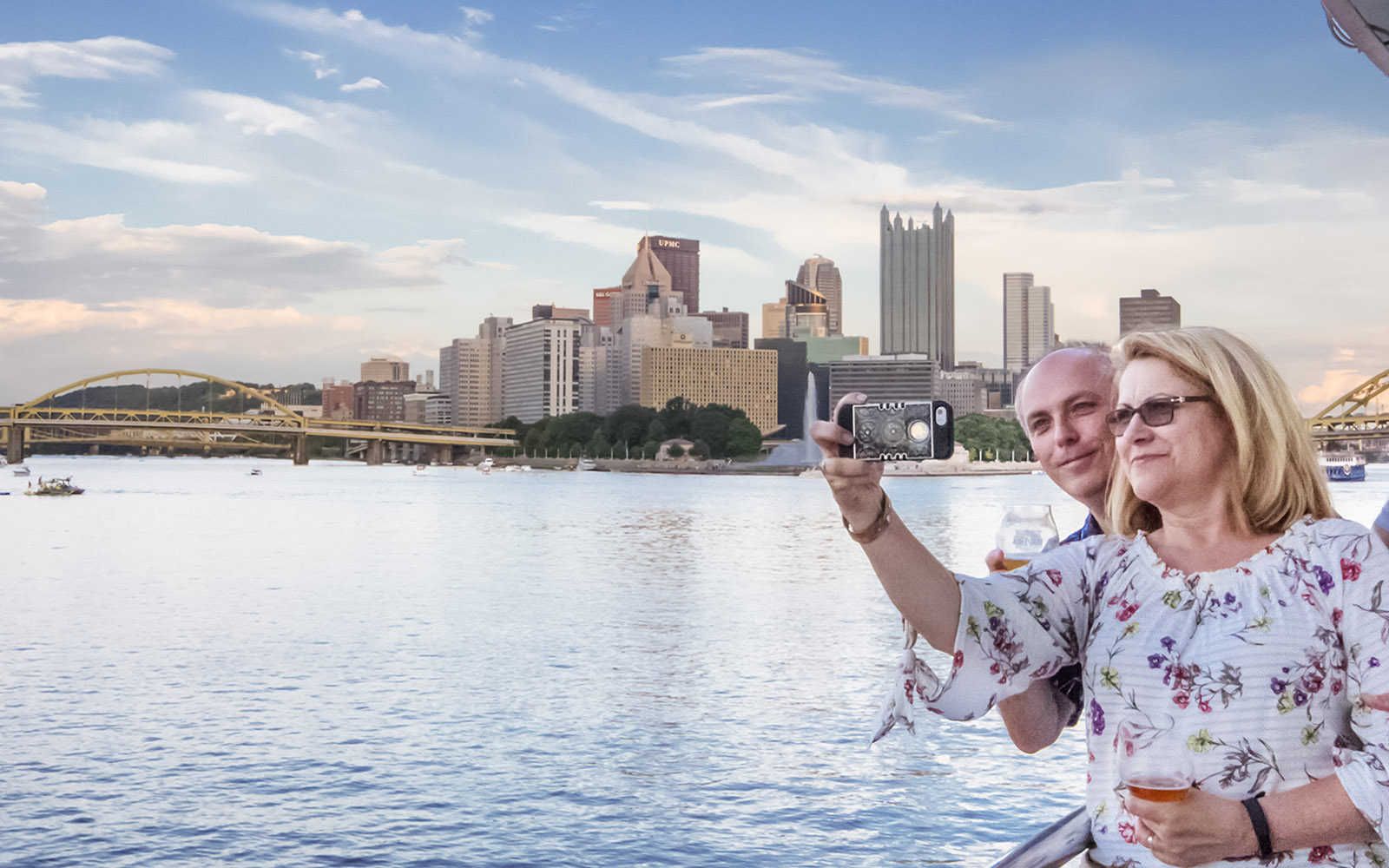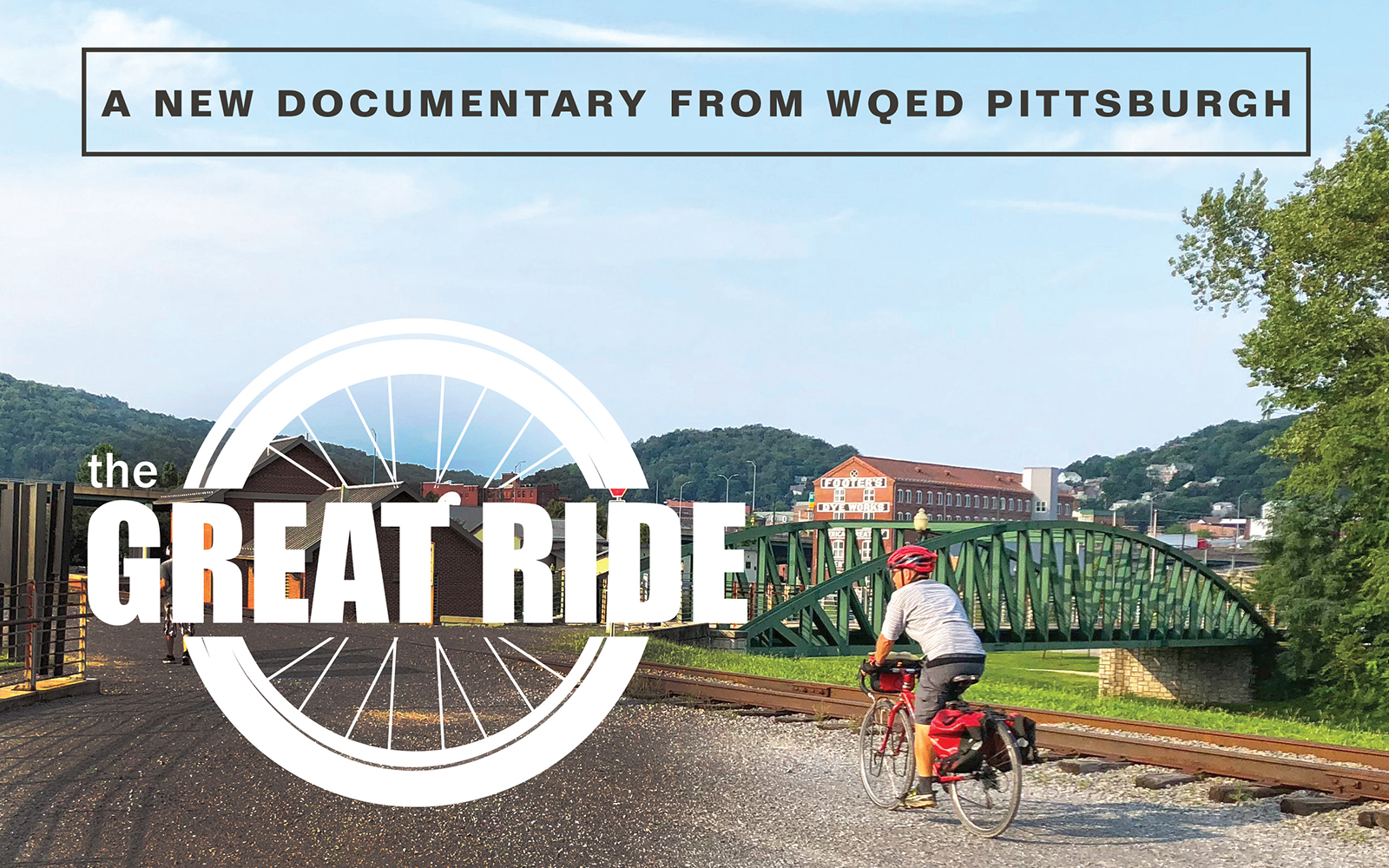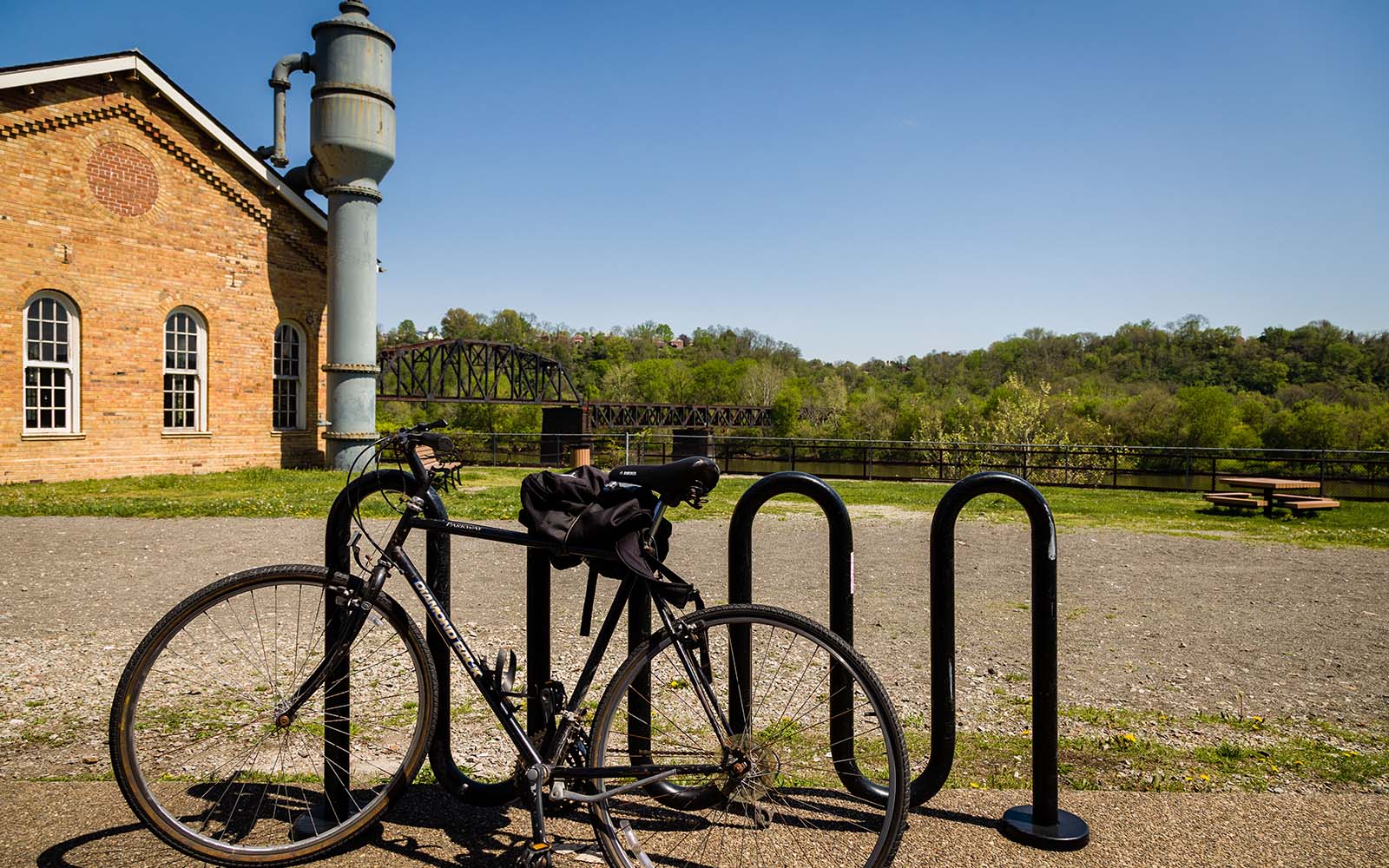 Twilight Soiree Riverboat Cruise
with Black Radish Kitchen & Kingfly Spirits
Friday, June 21, 7:30 – 9:30 pm or Friday, July 5, 7:30 – 9:30 pm
Pittsburgh's illustrious skylines will set the stage for an elevated experience on the water when you step aboard Rivers of Steel's green riverboat, the Explorer.
You'll nosh on fare by Kate Romane's Black Radish Kitchen and delight in a choice of specially-crafted cocktails by the city's acclaimed new distillery, Kingfly Spirits.  All the while you'll enjoy a special evening version of Rivers of Steel's sightseeing cruise, PGH 101: An Intro to Innovation , discovering how the Burgh's landscape, its wealth of natural resources, and the character of its residents have helped to shape the dynamic city it is today.
$65 per person. 21+ only. Ticket price includes an array of small plates, one cocktail, and the tour experience. Additional spirit-based drinks are available for purchase.
Soiree Info & Tickets
Golden Hour at the Carrie Blast Furnaces
Sunset Safari at the Carrie Blast Furnaces
Open Photography Session
Sunday, June 23, 6:30 – 9:30 pm
Join Rivers of Steel Arts at dusk for a unique photo safari that explores the Carrie Furnaces in twilight.
Witness the beauty and subtlety of the site as only seen through half-light, and capture your own piece of the drama to take home. This safari is recommended for those with prior experience shooting low-light subject matter, but it is open to novice and experienced photographers alike.
Safari Info & Tickets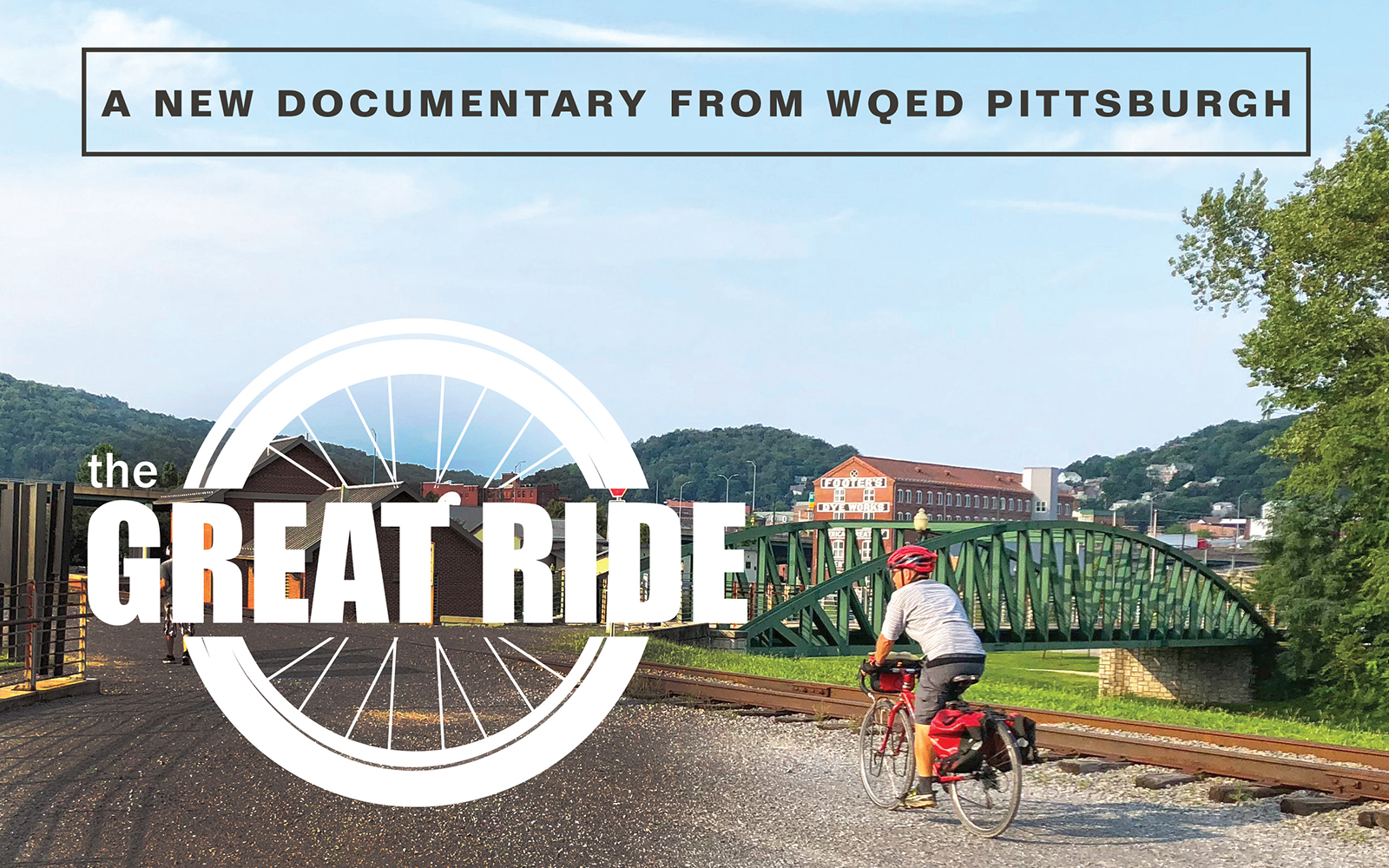 WQED's The Great Ride
Film Screening & Panel Discussion
Tuesday, June 25, 7:00 – 9:00 pm
Join Rivers of Steel for a screening of WQED 's recent film The Great Ride, paired with a trails-based panel discussion and reception.
Take a virtual tour of the Great Allegheny Passage and C&O Canal Towpath trails! Before the screening of The Great Ride, join us for a reception and thoughtful discussion about the role of the Great Allegheny Passage in our communities.
Panelists include the film's producer Beth Dolinar , along with two of the folks featured in the film, Doug Riegner of the Allegheny Trail Alliance and Rachel Sager of The Ruins Project. Amy Camp , a noted trails and tourism consultant, placemaker, and a nature-based coach, will moderate the discussion.
More Info About the Great Ride
Metal Pour at Touchstone Center for Crafts
Bronze Casting Workshop
at Touchstone Center for Crafts
Wednesday – Friday, June 26 – 28, 9:00 am – 5:00 pm
Join Rivers of Steel Arts and Touchstone Center for Crafts for a three-day bronze-casting workshop in the beautiful Laurel Highlands!
Participants will work with leading foundry artist, Ed Parrish, to build and transform your unique creations into solid bronze. Starting with the creation of a pattern from wax, oil clay, or other basic materials, you will go on to invest your pattern design in resin-bonded sand molds and work with the teaching artist to cast each object on the final day of the workshop.
This workshop is perfect for anyone looking for an unforgettable creative experience. All experience levels are welcome!
More Info This Workshop
Rick Darke in the Iron Garden
Iron Garden Talk & Tours with Rick Darke
Special Events
Talk: Friday, June 28, 7:00 pm | Tours: Saturday, June 29, 9:30 am & 11:30 am
Join Rivers of Steel for a special evening presentation on the Carrie Blast Furnaces' Iron Garden by renowned landscape design consultant, author, lecturer, and photographer Rick Darke on Friday, June 28. Then tour the garden with Rick the following morning!
CARRIE FURNACES' IRON GARDEN: RE-IMAGINING THE INDUSTRIAL LANDSCAPE
Though post-industrial landscapes are often imagined to be ruins, these vibrant, regenerating places are surprisingly rich in history, ecology, and nuanced beauty. The Iron Garden re-imagines Carrie Furnaces' landscape, employing editing techniques to create useful, innovative spaces. Using a mix of wildscapes from Berlin to the High Line for comparison, Rick Darke will illustrate in this evening talk how Rivers of Steel's Addition by Reduction project provides a design and management model for urban parks and community places that celebrate the resiliency of the industrial landscape.
IRON GARDEN TOUR WITH RICK DARKE
On Saturday morning, Rick Darke will lead two walking tours of the Iron Garden. Space is limited, so be sure to get these tickets in advance.
Tour Tickets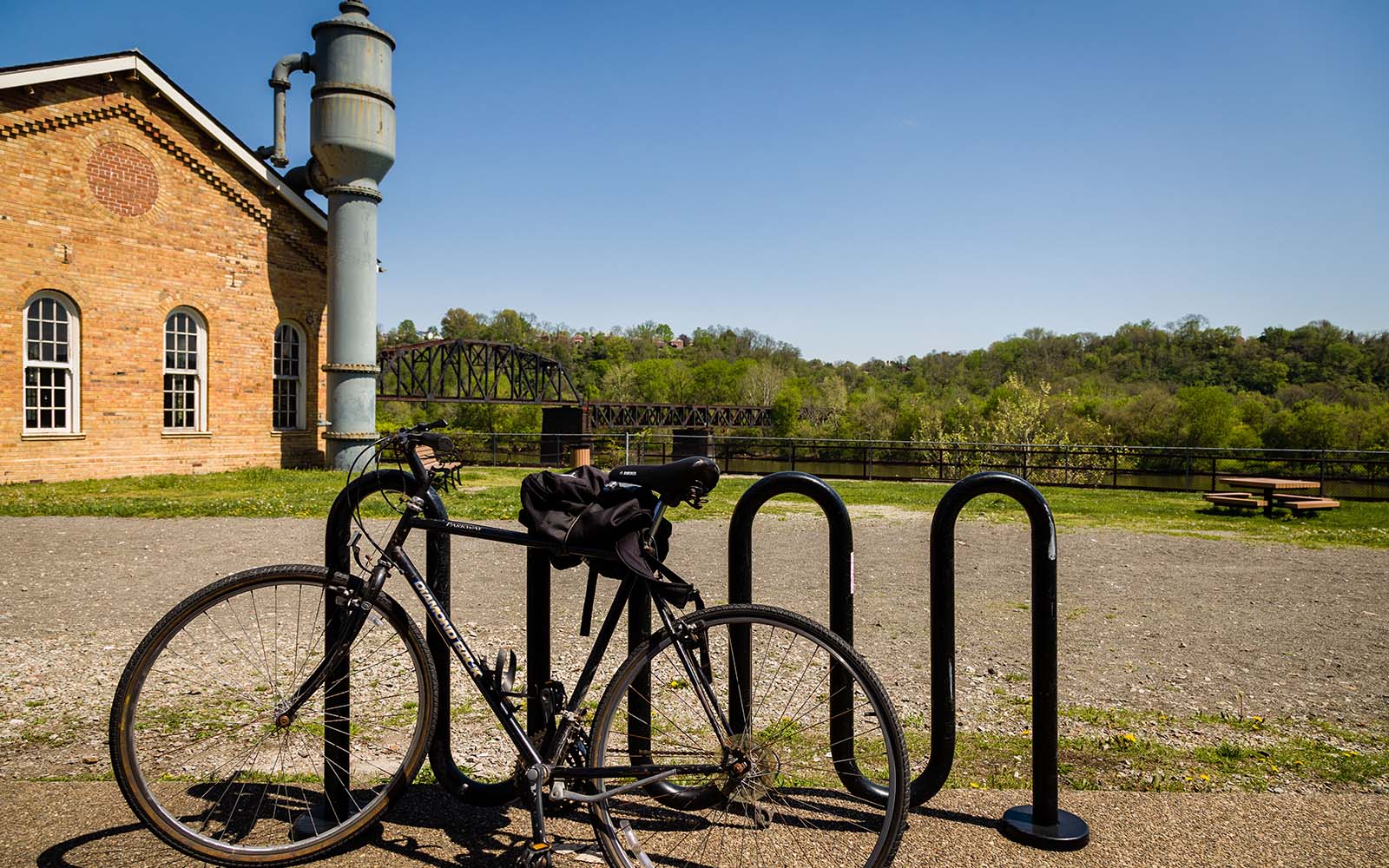 Golden Triangle Bikes X Rivers of Steel
Present BABUSHKAS & HARD HATS: THE STEEL TOWN RIDE
Sunday, June 30, 9:00 am- 2:30 pm
Travel on a ride through the Steel Valley with lunch and tours of Carrie Blast Furnaces and the Pump House!
Spend a day with Rivers of Steel! Your ride with tour guide Eric Horgos will get to the heart of the steel town story sharing the stories of the people, places, and events that made Pittsburgh the steel-making capital of the world!
The day begins with a ride from Golden Triangle Bikes to the Pump House in Munhall, with stops along the way to give context to the "Hardest Working River in the World." Here you'll stop for a traditional immigrant-inspired catered lunch and a walk-through of the historic site. Next, you'll travel by shuttle to the famous Carrie Blast Furnaces for an outdoor walking tour of this National Historic Landmark before being transported back to Golden Triangle Bikes.
More Bike Tour Info
Learn more about the events
such as tours, workshops, and festivals happening at each unique attraction.